Celebrate With Lipstick
From corporate events to bridal showers and birthday parties, our custom blend lipstick bar and personalized packaging will definitely impress your guests and leave a lasting impression!
Need a private guest room?
Create With The Experts
Each guest will work one-on-one with our color specialists to create their perfect lipstick shade!
Personalized Packaging
Everyone will love personalizing their lipstick case with a name or special note!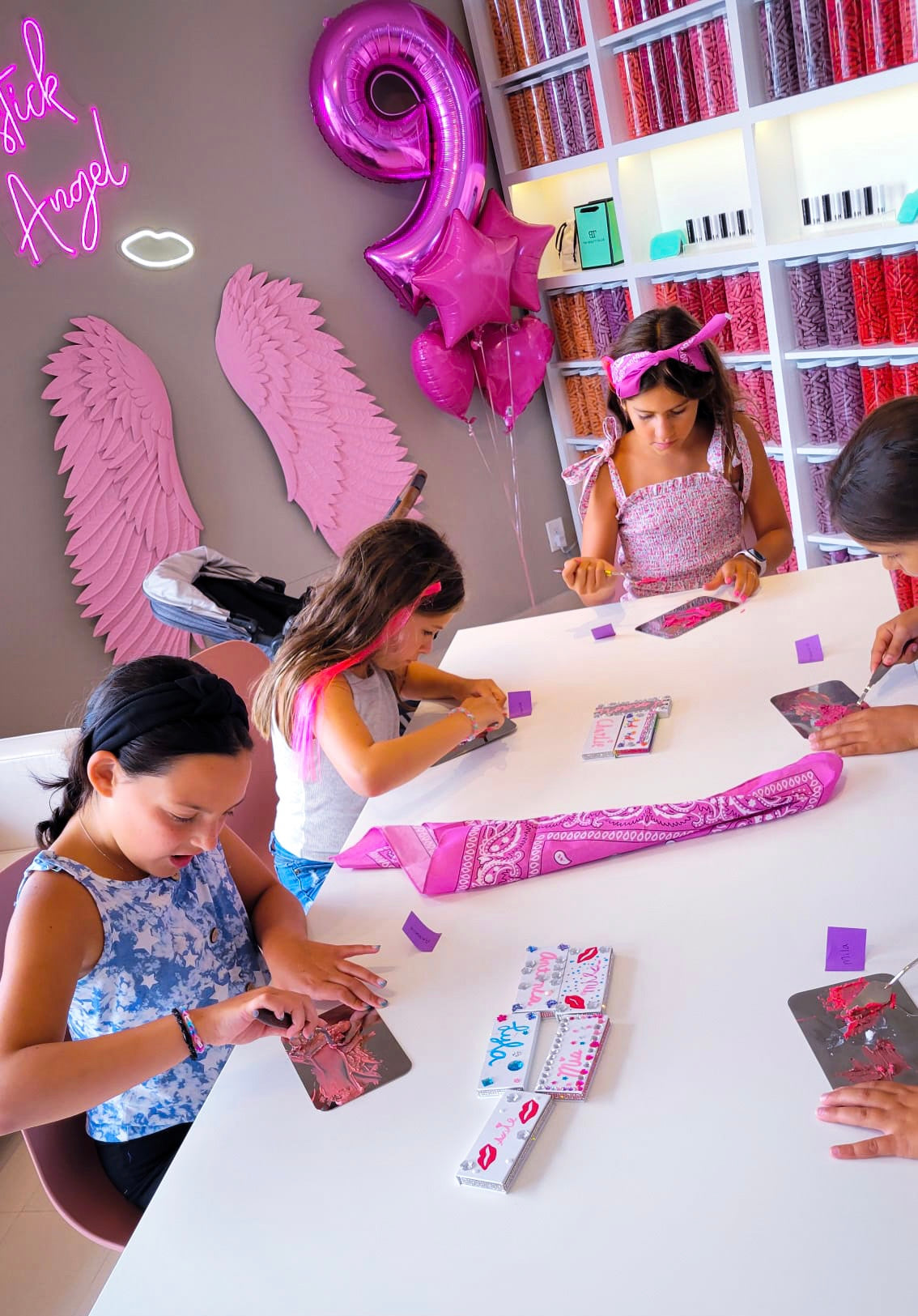 Frequently Asked Questions
How do i book?
You can book online or give us a call on (845) 539-3592.
What does it cost?
Each person on the reservation is required to make at least one lipstick. The price is $50 each for the first lipstick and $40 for each additional lipstick (applies to additional lipsticks made for that guest only). For kid's, we have an optional add-on for parties, our lipstick arts and crafts (custom lipstick palettes), which is an additional $30 for each guest.
Do i need to pay a deposit?
For groups over 4 people, we require a deposit of $150 to block out your preferred time and date. Party requests are confirmed subject to availability and only once a deposit has been received. The deposit payment is deducted from your total on the day of your reservation.
How can i cancel my reservation?
You can call us on (845) 539-3592 or email info@beautytailornyc.com.
Can i get a refund?
Deposits are not refundable. We use the deposit as a confidence to block out sufficient timeslots from our online booking to accommodate your party size and have missed out on other bookings.
How much is the private room?
We charge $50 per hour for the private guest room, which gives you free use to have your own setup in there (banners, balloons etc.) and make use of our karaoke machine.